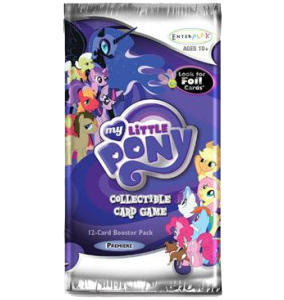 A booster pack is a supplemental package of cards, and the main means of acquiring cards for many players. 
Booster packs usually contain 12 cards:
8 Common (C) cards
3 Uncommon (U) cards
1 Rare (R) card
Occasionally (approximately 1 in 3 packs), one of the Common cards will be replaced with a Super Rare (SR), Ultra Rare (UR), Royal Rare (RR) orfoiled version of one of the cards in the set; See Card Rarity. Booster packs will not contain cards of Fixed (F) rarity, which can only be found in theme decks.
Ad blocker interference detected!
Wikia is a free-to-use site that makes money from advertising. We have a modified experience for viewers using ad blockers

Wikia is not accessible if you've made further modifications. Remove the custom ad blocker rule(s) and the page will load as expected.